Refreshing synced content in Mukurtu Mobile
In Mukurtu Mobile, synced content refers to site content (including but not limited to digital heritage items, dictionary words, and user roles) that has been selected from your Mukurtu site and saved locally on your mobile device (synced) through the Mukurtu Mobile app. Selected content is synced automatically when logging in to Mukurtu Mobile, and you can manually sync once logged in. 
Automatic sync 
All your selected content automatically syncs when you first log in to the Mukurtu Mobile app. If you log out of the app, all synced content is removed from your mobile device. Logging back into the app will re-sync all your selected content. 
Reasons to manually sync 
Even if you do not log out of the app, you need to periodically refresh the content synced to your mobile device through a manual sync. The most common reasons to manually sync are: 
You have selected new content to sync.
You have de-selected content that you would no longer like synced.
You have created content offline that is in queue to be uploaded (content created while offline is only uploaded during a manual sync, it does not happen automatically).
You are aware that selected content has been updated on your Mukurtu site and you want to sync the updates. 
Your user roles have been updated and you are creating content in a cultural protocol that you were not previously a member of. 
Manually syncing content
To manually sync content, you must be connected to the internet and logged in to your account. The status bar at the top of the screen will indicate which Mukurtu site you are logged in to and whether you are online or not. The icon will be red if you are offline, and green if you are online.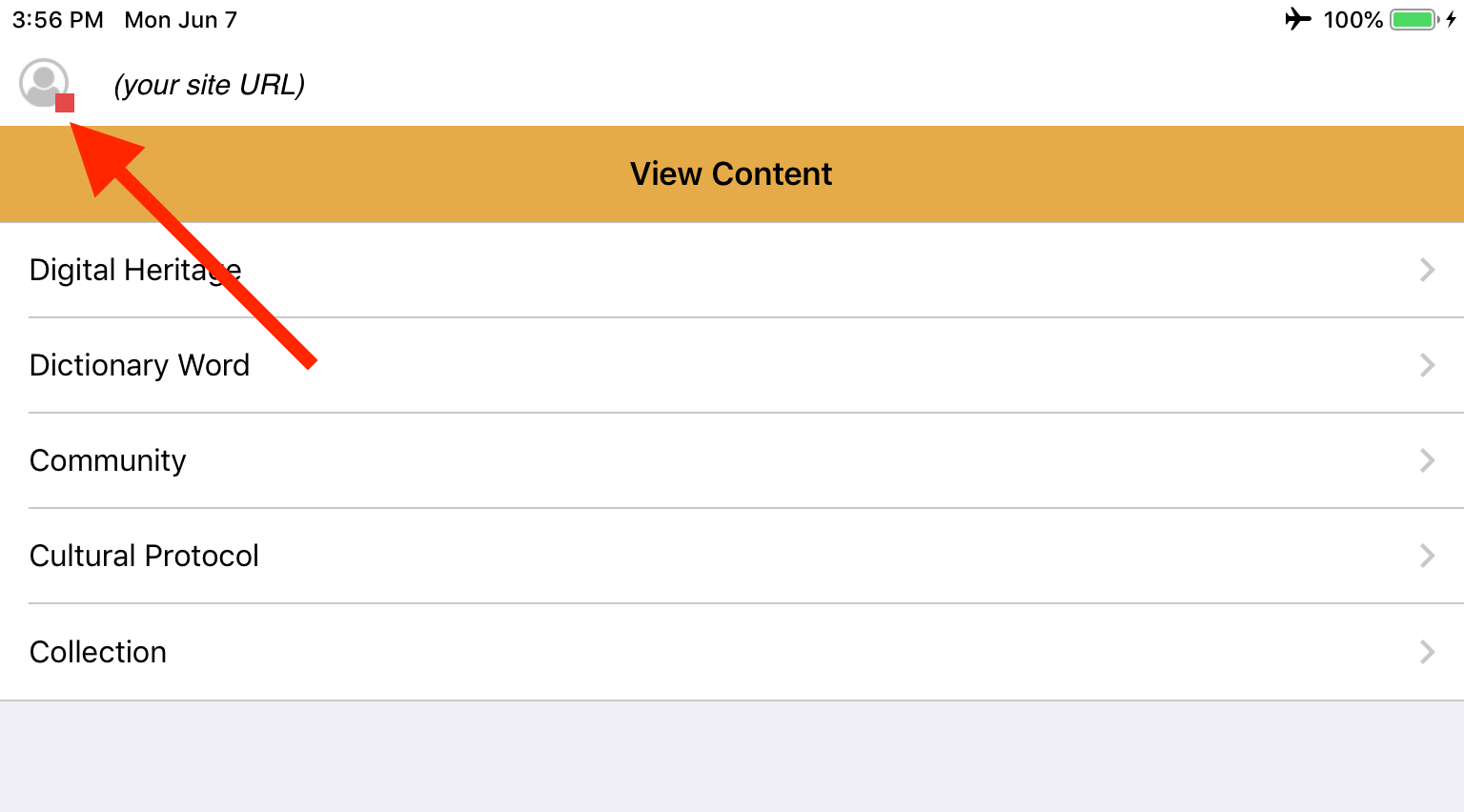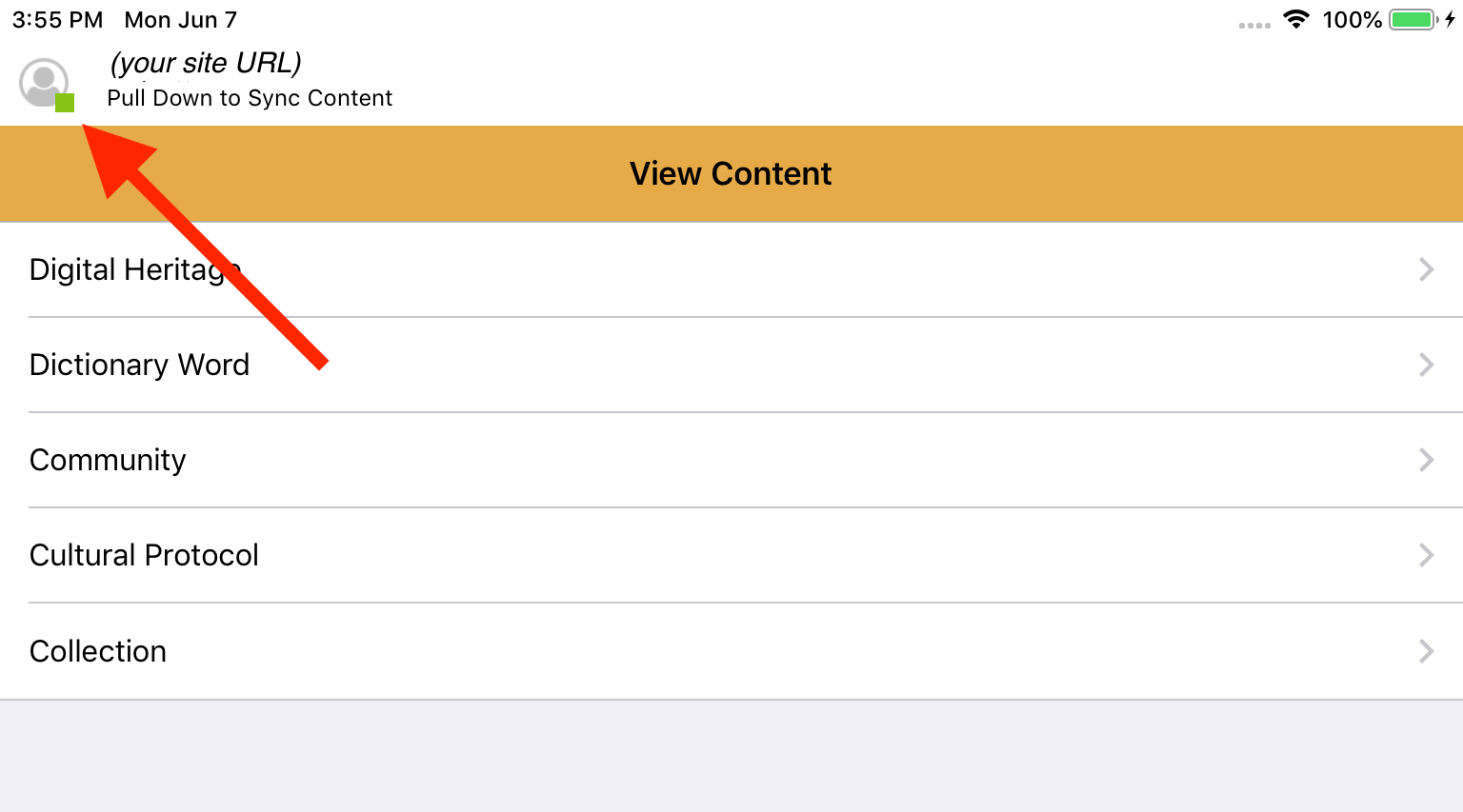 From anywhere in the app, tap, hold, and swipe downwards.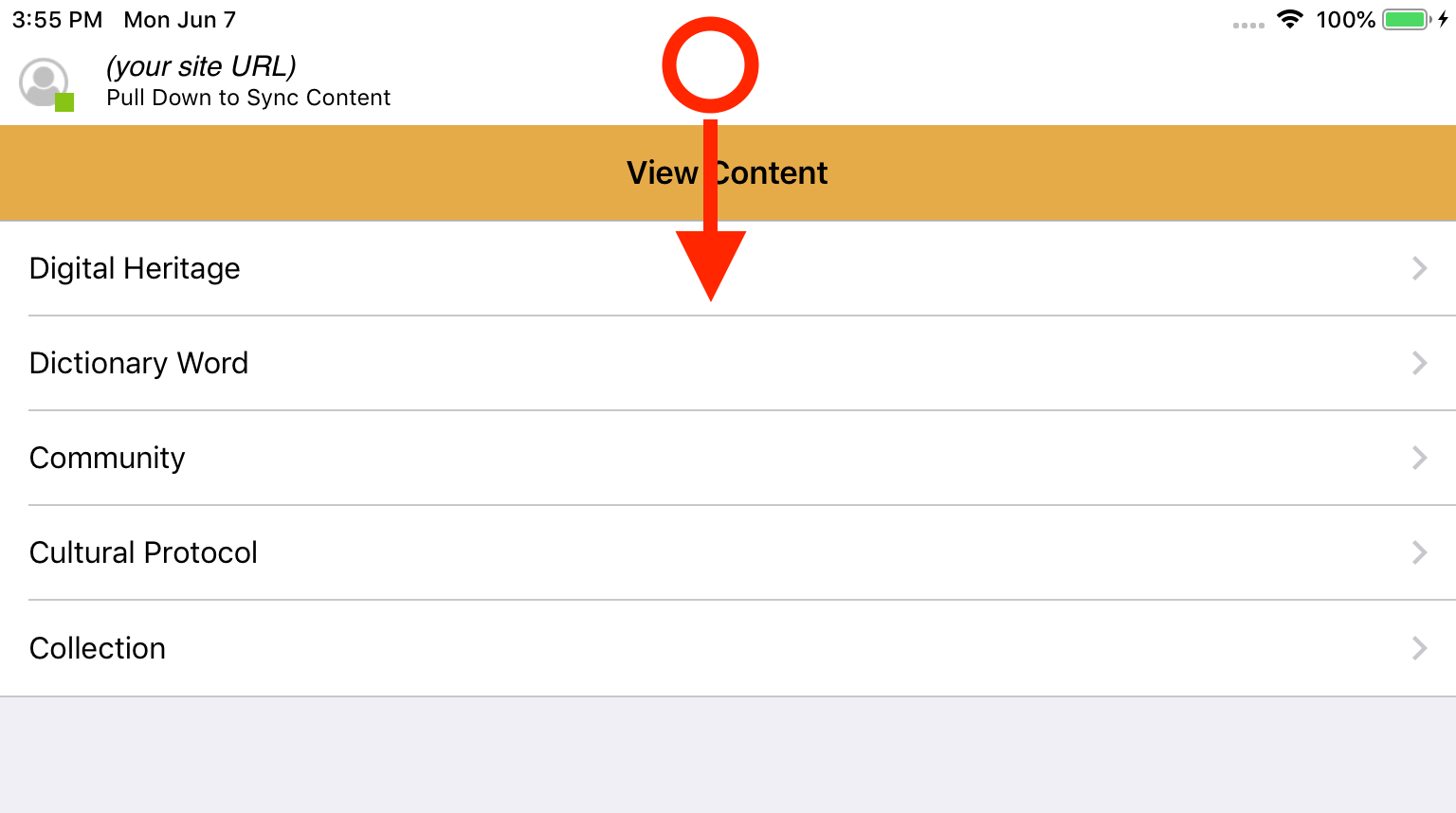 A sync bar will appear and display the content being checked and synced. It will take several minutes for the app the check and sync content – do not use the app while the sync is underway. When the sync is complete, the sync bar will shrink back, and you can continue to use the app.