Finding media asset SCALD IDs (SIDs) for roundtrip
When using roundtrip tools, to include a media asset in a digital heritage item, dictionary word, or other content type, you will need to reference the SCALD ID (SID) of the media asset.
First, from your Dashboard, click on "View Media".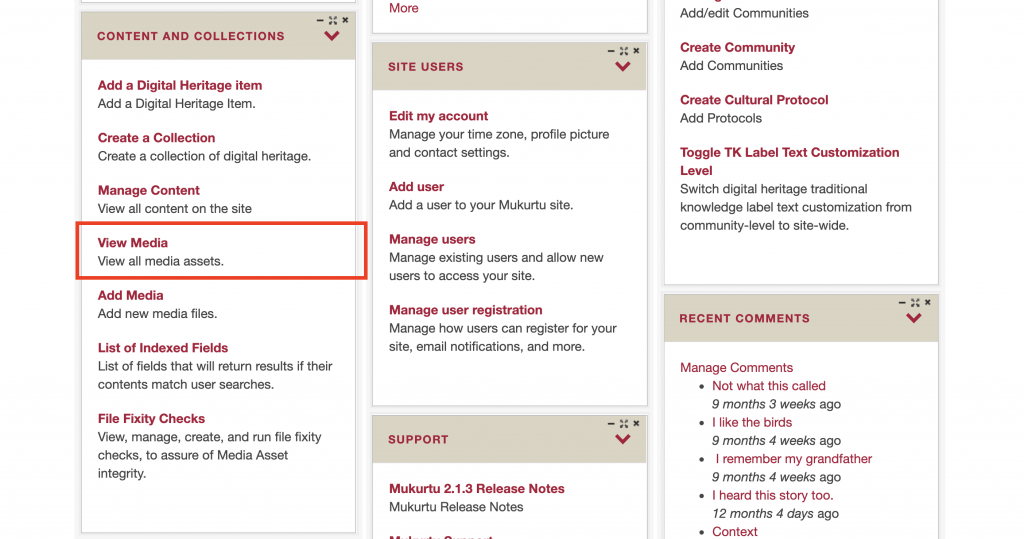 This will take you to your media library with the most recently added media assets displayed first. If needed, you can search for the necessary media asset by title (usually the filename), and you can filter the items by media type.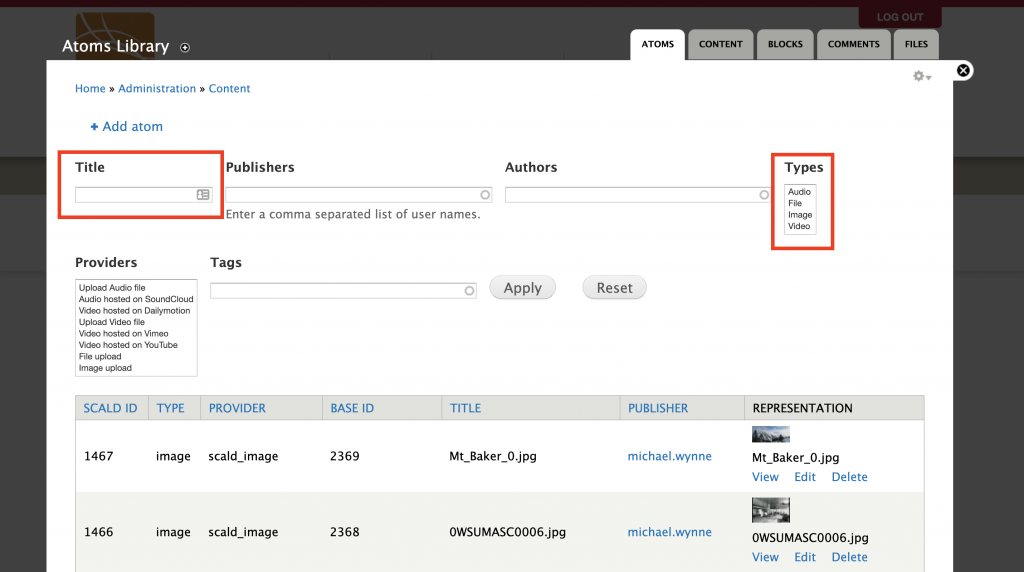 Once you have located the media asset(s) you are looking for, you will need to find the corresponding SID(s). The left-most column lists the SIDs. Enter that number in your roundtrip spreadsheet as needed.
Note that SIDs are automatically assigned as media assets are uploaded to the site. The first asset uploaded will have the SID 1, and so on from there. If you batch upload a number of files at once, they will likely have sequential SIDs, but it always good to look and make sure.