Browsing your site using Mukurtu Mobile
When you are logged in to Mukurtu Mobile and online (connected to the internet), you can access and browse your full Mukurtu site from within the Mukurtu Mobile app. The intended purpose of this is to select content for sync without having to leave Mukurtu Mobile. While most other site functionality is available, we recommend accessing your Mukurtu site on a web browser for more involved work.
To browse your Mukurtu site, tap on the "Browse Site" tab at the bottom of the app.

You will be automatically logged in with the same user account that you are logged into in Mukurtu Mobile. From here you can freely browse your entire site and select content to sync for offline access.
Please note: do not log out of the site here while browsing, as you will also be logged out of Mukurtu Mobile.
Please note: most taps/presses will need to be done twice before the site responds to the input.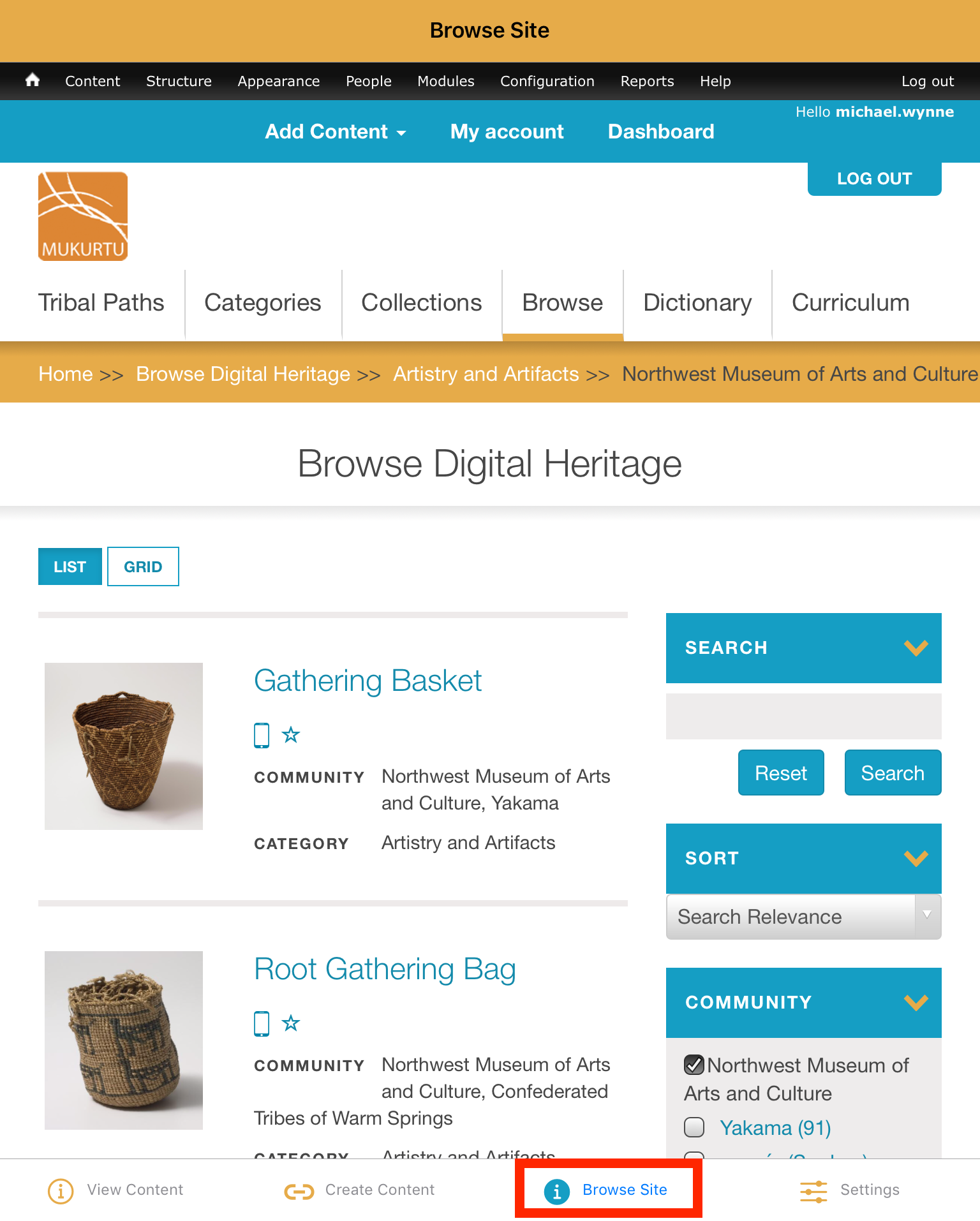 If you try to access the "Browse Site" tab while offline, an error message will be displayed.