Mukurtu Security Update
A Mukurtu update was released last month to address a major Drupal security update. This release does not contain any feature updates and is solely an update to the Drupal core.
If updating from 2.0.8, there should be no need to re-index search, or revert any custom features, as this update should not affect any existing modules or databases. If updating from 2.0.7 or below, each version update must be run in turn (eg: if on 2.0.7, first update to 2.0.8, and then 2.0.9).
If using Reclaim hosting, follow the existing update instructions here, or contact Reclaim support through their client portal for assistance.
Any Mukurtu site on versions 2.0.1 through 2.0.8 should update to 2.0.9 as soon as possible.
Please contact support@mukurtu.org with any questions.
---
Recent Mukurtu CMS Workshop: Northwest Archivists 2018 Annual Meeting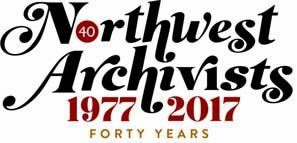 Team Mukurtu ran a hands-on Mukurtu CMS workshop at last month's 2018 Northwest Archivists Annual Meeting. The conference was graciously hosted by the Confederated Tribes of Warm Springs at the Kah-Nee-Ta Resort and Spa near Warm Springs, Oregon. Participants gained experience working with Mukurtu Communities, Cultural Protocols, and Categories, and also practiced uploading Digital Heritage Items.
To view handouts and slides from previous Mukurtu workshops, visit the Sustainable Heritage Network's collection of Mukurtu CMS Workshop materials.
---
Mukurtu Support and Training
Are you interested in learning more about Mukurtu CMS, but aren't sure where to start? Check out our Getting Started guide for a selection of support articles, and our FAQ page for answers to common questions. If you would like a more personal introduction to Mukurtu CMS we can schedule a virtual introductory session, where we can go over the background and development of Mukurtu, its core features, and some examples of Mukurtu sites. Contact support@mukurtu.org to schedule a session.
---
We would love to showcase your Mukurtu site
If you would like to have your Mukurtu site featured in this newsletter and on mukurtu.org, please contact support@mukurtu.org.